Peter Kay tour: Hundreds of thousands struggle to get tickets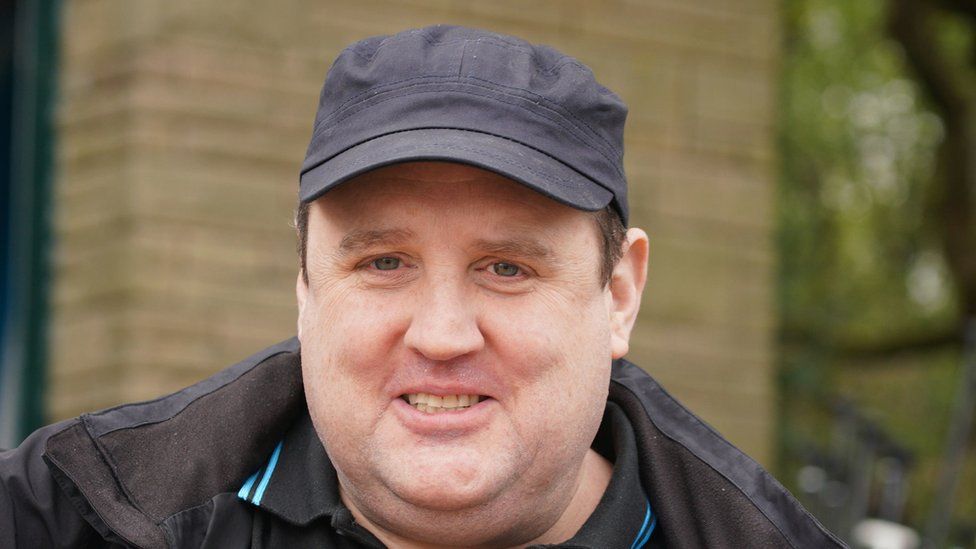 Many thousands of Peter Kay fans have spent hours trying to secure tickets for his first tour in 12 years.
Some reported 200,000 people ahead of them in the online queue – more than the population of Milton Keynes.
Fans complained about the long wait. Ex-BBC Breakfast host Dan Walker joked that the scramble for tickets was like trying to get an appointment with a GP.
After tickets went on general sale on Saturday morning, dozens of extra arena dates were added to the schedule.
The comedian's comeback tour, which starts in Manchester on 2 December, will now include 110 performances and will run until June 2025.
Resale websites are already advertising tickets at more than £1,100 each.
Fellow comedian and friend Jason Manford joked he was "lucky enough to get 2x Peter Kay tickets" and that he would be selling them for "£3,500 each".
The comedian from Bolton took to Twitter on Saturday afternoon to tell fans he was "absolutely blown away" by the response to the tour.
Kay, 49, will become the first entertainer to hold a residency at London's O2 arena. He will perform there once a month between December 2022 and February 2025.
His long-awaited return comes after many years out of the spotlight.
In 2010, the comedian set a world record with the most tickets sold for a stand-up comedy tour, after playing to more than 1.2 million people at 113 shows.
He had been due to go back on tour in 2017, but cancelled because of "unforeseen family circumstances".
Kay returned to the stage last year for two special charity events. He held the events to raise money for Laura Nuttall, then aged 20, who had an aggressive type of brain cancer called glioblastoma multiforme.
Laura's mother praised the comedian last week after it was revealed the comedian had taken them out for lunch.
Nicola tweeted: "Laughter won't cure glioblastoma but it's definitely a blimmin' good distraction for a couple of hours."
On why he decided to price the cheapest tickets at £35, not including booking fees – the same as they were during his 2010 tour – Kay told BBC Radio 2's Zoe Ball: "You've got to meet people half-way, it's bad times, plus that's why people need a laugh."